Wel­come! I'm Tonya. I'm wife to Mike and mother to 6 delight­ful chil­dren plus one amaz­ing daughter-in-law.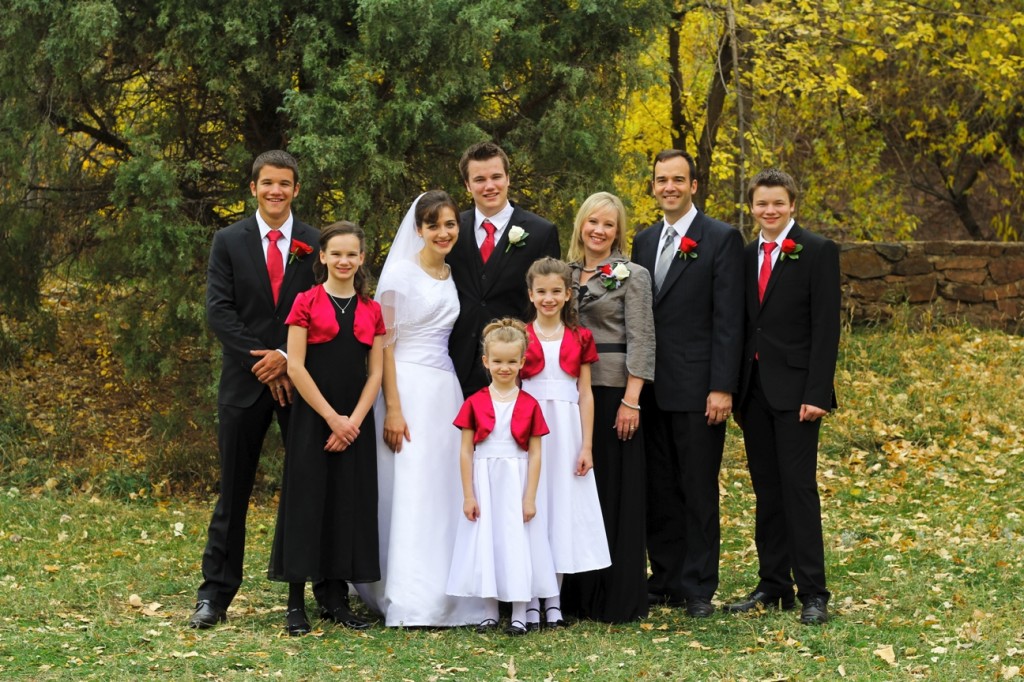 We aren't always dressed up this fancy. Just on Thursdays.
We live life lov­ing the Lord and each other. I find that I enjoy writ­ing and shar­ing what's on my mind. It's a jun­gle in there. I also find that I mess up say­ings a lot. Well, I don't find that, but my fam­ily appar­ently does. So, just over­look those as you come across them here. My fam­ily takes great plea­sure in my mis-spoken phrases. I just think they are updated. If they can change the fash­ion with the sea­sons, why not old sayings?
I mean, really. You pay for what you get makes per­fect sense to me. My fam­ily informs me that oth­er­wise it's called steal­ing. And don't peo­ple goose-neck all the time when they are gawk­ing at some­thing? Seri­ously. Geese have really long necks, which are per­fect for being all nosey and stuff. For the life of me, I can't fig­ure out what the real say­ing is. We all just say goose-neck now. But they laugh when they do so.
And laughing…we do a lot of it. It's good like med­i­cine, right?
Any­ways, I'm glad you're here! And I'd love to hear from you. Please know you are always wel­come to share you thoughts about what I've writ­ten. I just ask that you be kind to one another and to me. Hope­fully you won't find that to be a challenge.